'Journey of Ali Akbar' Solo Painting Exhibition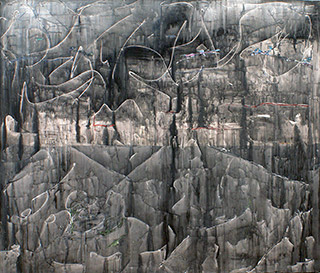 You are cordially invited to the opening ceremony of solo painting exhibition of Ali Akbar. The exhibition titled 'Journey of Ali Akbar' will commence on 14 December 2012, at 5:00 p.m. at Dhaka Art Center.

The exhibition will remain open from 14-21 December, 2012, 3pm - 8pm.

Chief Guest:

H. E. Mr. Dan W. Mozena
Ambassador of the United States of America to Bangladesh

Honorable Guests:

Mrs. Khaleda Sarwar, Vice President of Mahila Shomity and the wife of Language movement activist Mustafa Sarwar,

Mr. Muhammed Aziz Khan, Chairman, Summit Group,

Md. Sayeed-ur-Rabb, President/COO/Thikana, New York,

Mr. Shamsul Wares, Architect & Art critic

Mr. Moinuddin Khaled, Art critic,

Mr. Rafiqul Islam, collector.

The ceremony will be presided over by Mr. Ramendu Majumder, Chairman, Dhaka Art Center.